Our Qualifications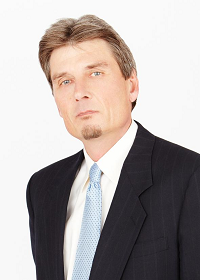 MICHAEL J. GUYERSON, is a CERTIFIED FINANCIAL PLANNER ™ (CFP® ), LPL Registered Representative andLPL Branch Manager with LPL Financial in South Denver and is president of Southwest Financial & Retirement Services. I am a 1981 graduate of the University of Colorado School of Law. I obtained my bachelor's degree in economics and political science in 1978 from the University of Illinois where I graduated Magna Cum Laude and Phi Beta Kappa. My practice emphasizes individual and business financial planning, with an emphasis on wealth accumulation and asset protection strategies. For over 27 years I have helped people pursue their dreams through prudent and careful planning and a capital preservation focus.
My practice is client focused with no more than 50 to 60 active clients at any one time. With LPL Financial Services, my broker dealer since 2000. Because I am a CERTIFIED FINANCIAL PLANNER ™ (CFP® ) I can also refer you to other counselors or advisors as may be needed.
All transactions are handled through LPL Financial Services based in San Diego, CA., and one of the nation's largest independent broker/dealers as reported by Financial Planning magazine, June 1996-2015, based on total revenue..
We are dedicated to developing lasting relationships with all our clients. We believe in helping you assess your financial goals and participate in the management of your finances.

One of the benefits of working with us is our ability to provide clear, easily understood explanations of financial products and services. The personalized program that we can provide is a roadmap to working toward a more secure financial future.
We're looking forward to using our expertise to help you pursue your financial goals.